Simple guest rooms that soothe
with the texture of wood.
The ideal hotel room is a place where guests can relax both physically and mentally. HATAGO INN guest rooms embrace the texture of wood, providing a space of warmth that heals the fatigue of the leisurely journey or the business trip, and recharges the spirit for the next day.
Select from four types: the standard Single and Twin, plus the Bunk Bed Twin perfect for groups with children, and the Bicycle Room that accommodates you and your bicycle.

SINGLE
The Single is simple and functional.
Substituting a large closet with a compact hanger rack, the room is creatively designed to maximize free space.
Occupants

1person

Room Size

13㎡
Bed Size

1,200mm x 1
TWIN
The standard Twin comfortably accommodates two persons with two beds measuring 1,100 mm wide.
Occupants

2person

Room Size

20㎡
Bed Size

1,100mm x 2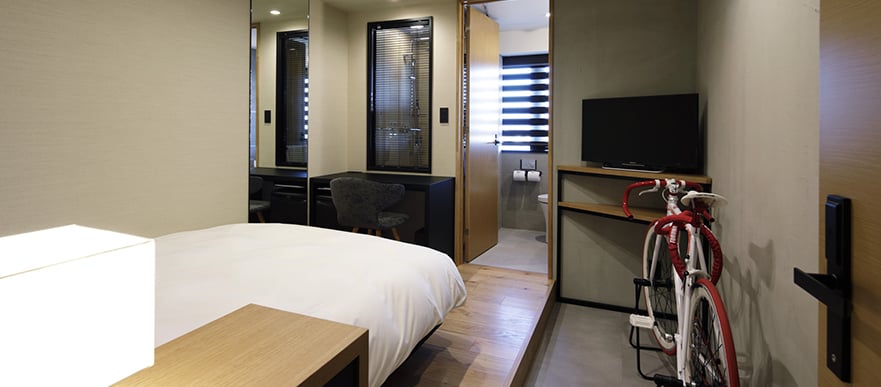 BICYCLE ROOM
バイシクルルーム
Guest rooms to accommodate you
and your precious bicycle
SPEC
Occupants

2person
Room Size

13㎡
Bed Size

1,350mm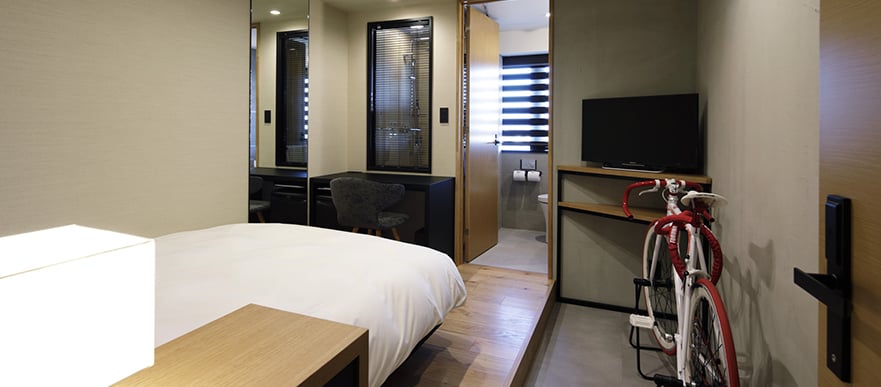 Worry no more about leaving your valuable bicycle
out in the open air.
HATAGO INN offers rooms that accommodate both you and your precious travel partner.
The Bicycle room is a single room that accommodates you and your precious bicycle. It even comes complete with maintenance tools.
Rental items for Bicycle Room guests


*Available at reception

・Rear wheel stand
・Floor pump(bicycle pump)
・Tool set
・Tire repair kit
ROOM AMENITY
Amenities

Hair dryer, Shampoo, Conditioner, Body soap, Bath and Hand towels, Slippers
Facilities

Bidet toilet, TV, Refrigerator, Electric kettle,Free Wi-Fi
Smart Select

Please feel free to get Razor, hair brushes, cotton swabs, and tea at the reception desk.
Irons, phone chargers, bicycle sets (including air pumps and other tools), and various equipment you may need during your stay are available for rent for free at the reception desk.
BREAKFAST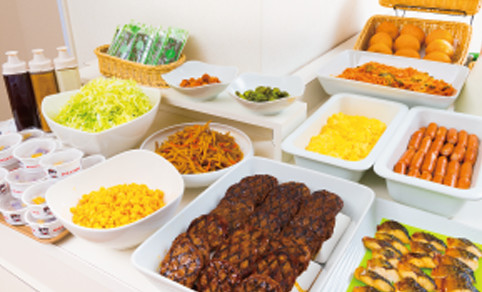 Hearty breakfast to start the day.
HATAGO INN's breakfast menu features a range of hearty meals.
Starting with the curry rice for a boost of stamina, every item on the menu is filling and provides a charge of energy.
Fuel up with a delicious breakfast and start the day right.

KIDS FREE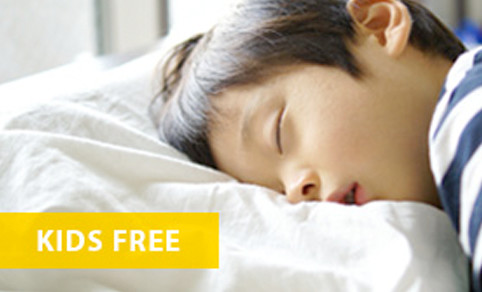 The overnight charge is free for a child of elementary school age or younger (up to 12 years old) sleeping with you in the same bed.
2-85 Rinkuoraikita, Izumisano-shi, 5980048, Osaka
Nankai Airport Line,JR Kansai Airpot Line Rinku-town Station (7 min. by walk)
Kansai-Airpot Station (6 min. by train), Rinku-town Station (7 min. by walk)
Hanshin Highway No. 4 Bayside Line Izumisano Minami IC (1 min.)
Hanwa Expressway, Kansai Airport Expressway Izumisano IC (6 min.)